Golf coaching is all about you and what you want to get out of your game. We pride ourselves on being good listeners and aim to provide the best possible professional advice, whilst ensuring each lesson is tailored and enjoyable for the golfer.
Why Coaching?
We're passionate about helping you play better golf.
Every golfer enjoys the game more when they're hitting good shots and playing well. This is our mission for you.
Think back to your last few rounds and try to pinpoint an area that cost you shots…
Maybe, you had too many three-putts as a result of poor distance control? Or did you miss too many fairways to the right meaning you had to chip out sideways? It could be that you play well in practice rounds with your friends but struggle to replicate that in competitions?
Through our experiences in the game and our PGA education, we appreciate that every golfer is different. That's why we offer a range of lessons and packages to suit everyone.
Lessons will cover:
Golf Fundamentals
Swing Basics
Short Game
Long Game
Course Management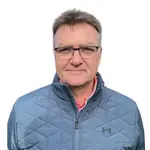 John Jacobs - Head PGA Professional
John is the Head PGA Professional here at Cumberwell and has had the honour of being so, since it opened in 1994 Coaching experiences are as follows: England Golf - U16 National Boys Lead Coach - 9 years – 2005 – 2014 (Un-defeated) England Golf - U16 Boys Regional Coach (South West) - Current Awarded England Golf Region of the Year 2020 Wiltshire County Head Coach - Current Wiltshire County Boys Coach - Current Wiltshire County Girls Coach - Current Golf Monthly Top 25 Coach - Current Wiltshire County U18 Girls Coach - Current Awarded PGA Regional Development Coach (SW) 2017 Nominee: England Golf Coach of the year 2020 Qualifications: PGA Qualified for 35 Years Coaching Platforms: Trackman 4, SAM Putt Lab, Zenio Putting System. Specialising in Swing analysis and Short Game development Players that we have coached (personal and/or squad level) during their early development years are: Tommy Fleetwood, Matthew Fitzpatrick, Eddie Pepperell, Tom Lewis, Laurie Canter, Joe Long, Harry Hall, George Leigh and many many more…
---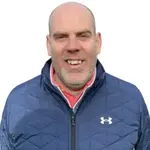 Paul Morss - Full Qualified PGA Professional
Paul joined the golf industry in 1993 and gained his PGA Qualification in 1996. He started his career at Minchinhampton Golf Club and then joined Cumberwell Park in 2000. Paul has a wealth of teaching experience having been coaching for over 25 years. His knowledge and expertise allows him to adapt his skills in order to achieve the best at all abilities and ages of golfer. Paul has also been a Wiltshire county coach for over 10 years teaching various Junior age ranges during this time. The very poplar Cumberwell Park Junior Academy was started by Paul and he plans to progress the program with fellow Cumberwell professionals moving forward. Whilst being coached by Paul you will have access to his personal Trackman launch monitor system which provides swing and ball flight data from each shot. Paul has also had much success on the golf course and he has won a West Region order of Merit tournament at Dartmouth, had a course record at Lansdown and has won numerous Pro-Ams tournaments.
---
Alex Jacobs - Fully Qualified PGA Professional
Alex first picked up a golf club aged 4 and has been passionate about the game ever since. He joined the Professional Staff in 2015 and soon after embarked upon the PGA Foundation Degree. Alex achieved the top position in the West Region all 3 years of his training and also finished 7th position nationally in the assistant of the year award in 2019 when he qualified. Alex was also awarded the Blenkarne Award which was given for his achievements and commitment to learning through his PGA training. Alex has now over 5 years coaching experience and uses the latest teaching technology including Trackman & SAM Putt Lab, to enhance experience and provide detailed analysis of areas to improve on. Over the last few years Alex has continued his learning and achieved the SAM Putt Lab Level 1 instructor qualification and is also available for custom fitting for all major brands. Junior Coaching has also been a huge part of Alex's coaching career. He has been involved as a coach in the Wiltshire County Boys squads over the past 3 years and is involved in the Junior Academy here at Cumberwell Park. Lessons can be tailored to any aspect of the game and will always include the use of video analysis and Trackman data alongside demonstration to help improve your golf. Any level of golfer will be welcome from complete beginner to tournament golfer.
---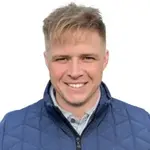 Luke Ayrton - Assistant PGA Professional
Luke joined the professional shop team in 2018 whilst undertaking his PGA Foundation Degree and qualified in 2021. After joining Cumberwell Park as a Junior member, Luke progressed to represent both the Club and County at Junior and Men's level before deciding to turn Professional and pursue a career in golf. With over 2 years coaching experience, offering coaching sessions to all ages and abilities from beginners to single figure golfers. Luke is keen to widen his knowledge and continuing to develop as a golf coach. Alongside coaching Luke is also a regular player on the PGA South West Region playing in Tournaments & Pro Am's every year and is continuing to develop his own golf game
---
Liam Snook - PGA Assistant
A keen sportsman, Liam didn't take up the game of golf until the age of 16. Previously a junior member at Cumberwell Park, Liam represented the club at men's level and continued to do so at local club Kingsdown. Liam started the PGA Foundation Degree in 2018 to pursue a career within golf. He completed the course in 2021 and for his efforts finished 5th nationally in the trainee of the year awards in 2021. The award is an insight to his dedication to educate himself, attaining the knowledge to deliver first class lesson's to each client. Joining the pro shop team in 2022 Liam brings with him 4 years of coaching experience. He has a passion for coaching and in this short time he has built a great reputation amongst clients of all abilities and ages. Known for his patience and warming character he has great experience coaching younger golfers from his previous role as junior coach and organiser at Kingsdown. Alongside coaching Liam also takes enjoyment from developing his own game and continues to play PGA South-West Region Tournaments and Pro-ams. All lessons will be tailored to the clients needs, making use of video analysis and a Trackman launch monitor. Notes are also available to the client to ensure lessons can be recalled at anytime to freshen the memory. For custom fitting Liam is a Master Fitter for Taylormade Golf and offers custom fitting sessions for all major brands
---